Online booking for Corporate team building Ely Cambridge
Ready to test your team's ultimate test for team working and a usual way to do that. Then book onto one of our two hours workplace challenges and see where your strengths lay.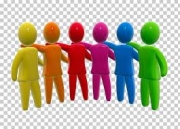 £30.00
There is nothing better that team building especially when you take your staff out of the office and make it fun. We think we have something that will challenge yours from decorating cupcakes to making sugar models. If you really want to push their teamwork we can decorate a celebration to present t...
Variations Available: 1,2,3,4,5,6,7,8,9,10,11,12,13,14,15